Grooming
Our mission is to provide excellent care for your best friend in a clean, relaxed and friendly environment. We are an educated and professional team of dedicated dog lovers whose goal is to provide the best grooming experience possible for your dog. We use proven products and employ the latest techniques in grooming.
​
In our years of experience and research, we are confident that our all-natural shampoos and conditioners, in addition to product-aids that address particular skin issues and various coat categories, are unsurpassed. We take the time to evaluate each dog's skin and coat condition so the correct products can be utilized.
​
Being dog lovers ourselves, your dog's physical and emotional health needs are always our first concern when your dog is in our care.
At Dapper Dog we strive to provide a calm, quiet, relaxed environment. This climate is achieved by your understanding, and with your cooperation.
​
If rushed, the experience can lead to stress for your dog (and pet stylist) and could culminate in an inferior grooming occurrence. Each dogs individual needs are addressed and some may need more time than others. Puppies, seniors, nervous dogs and dogs with disabilities may need assistance of two or even three groomers at times.
Dogs that come in with matted coats or with sensitive skin issues need slow and careful attention.
Dogs arrive for their appointments in the morning and start leaving our premises in the afternoon based on the time they were scheduled to come in. This allows us an undisturbed four to five hours to give your dog the grooming attention needed, plus time for reassuring words and lots of belly rubs. Compare it to a spa treatment you would want to have (minus the belly rubs!). We want to ensure that your dog's visit is as unhurried and as pleasant as possible.
​
For current grooming rates, please call or e-mail us!​​
​
Grooming is by appointment only. Please call ahead to check availability.
​
Walk in nail clipping best times between 10am and 2pm. Please call to make sure a groomer is available if you need to come outside of those times.
We do not accept dogs with fleas, lice or other parasites. We must consider the health and welfare of all the dogs on the premises. If a dog does have fleas/lice there will be a $30 charge for fumigation and the dog will be sent home.
We do not shave "fur" bearing breeds due to the high risk of post clipping alopecia.
​
If you are a talented pet stylist looking to join our award winning team, please send
your resume to info@dapperdog.ca
​
​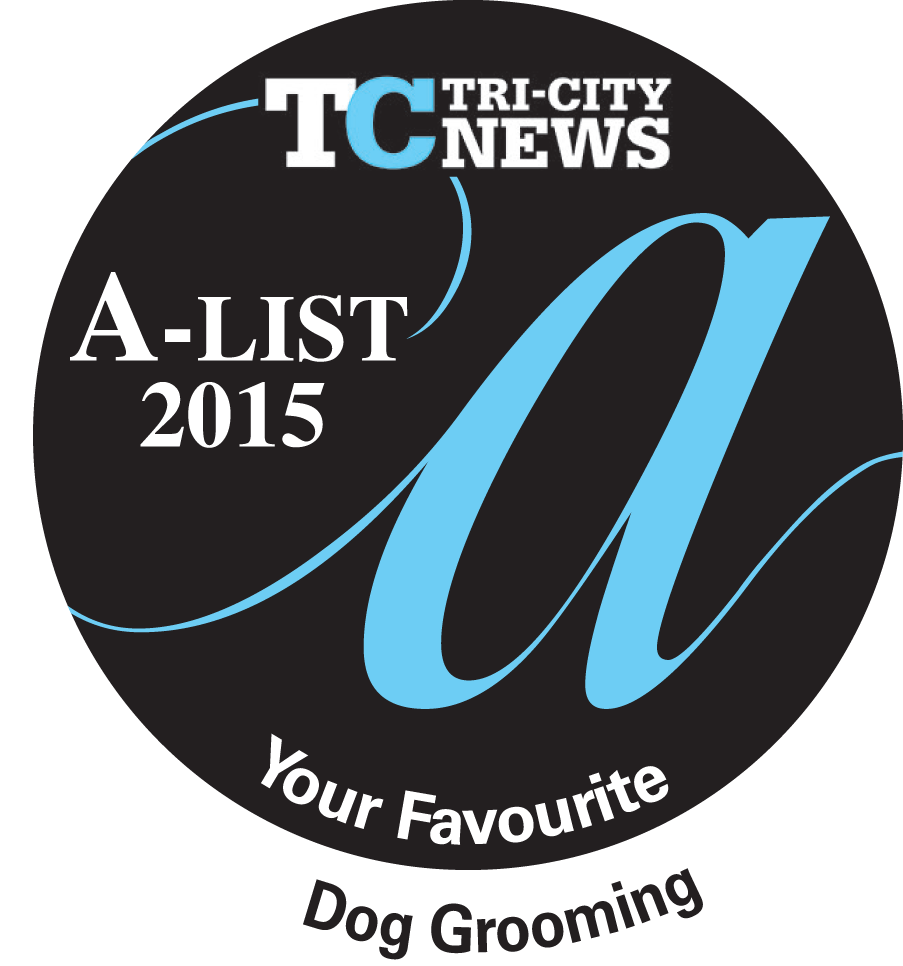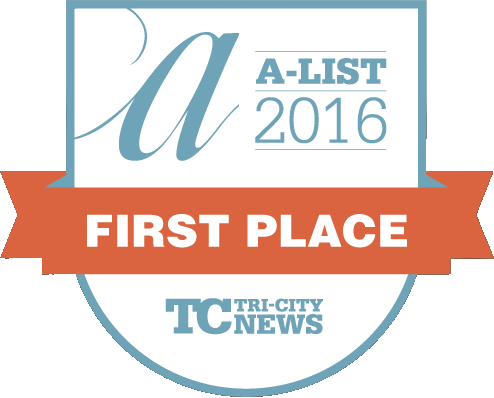 Our Team
Bather
Jasmine is our super star bather! She has been with Dapper Dog for 13 years now and still comes to work every day with a smile. She cares for each dog with a deep understanding of what their needs are. Whatever they might be, Jasmine knows how to bond with each dog and make their bathing experience a happy one.
There's something about her that commands trust with the dogs and makes them feel at ease. She just has that magic touch!
Pet Stylist
"Hi my name is Ashley, I've been with Dapper Dog since 2011, and I've been a groomer for over 10 years. My passion in life is and always will be to work with dogs. There's never a bad day when you get touched by a dog's love"
"Hey! My name is Jessica, and I've been the typical 'animal lover' since day one. But dogs are my sweet spot. I've always had a dog growing up, and they've influenced every aspect of my life. I waited a few years after high school to 'commit to my calling' because I wanted to be sure, and grooming it was! When I graduated in June 2019, I was hired by Dapper right away and loved it ever since."
"I have been with Dapper Dog since 2018 but have always loved dogs from day one. Growing up, my family was never without at least one dog and they were always my very best friends. As a child I dreamed of being an animal doctor and taking care of everyone's pets, and after high school I put my plan into action and took a veterinary assistant course. After 2 years working in a clinic I wanted to pursue a different path in the industry while continuing helping animals, and that lead me to a career in grooming. Now I finally have a rescue dog of my own and my dream career as a groomer!"
Introducing your Puppy to Grooming
Regular Grooming is an integral part of the care that is needed for your dog's overall health and well-being. It is a common misbelief to think that training and grooming are two separate matters. Pet Stylists are professional pet care givers but they can only do so much in the short time that they have with your pup. Working with your Pet Stylist to prepare your pup for a lifetime of happy stress-free grooming experiences can lead to a balanced dog that enjoys the process and always looks and feels great!
​
We offer our Introduction to Puppy Grooming package for puppies up to 5 months of age, but highly recommend starting as soon as possible. We require all puppies to have had their second set of shots. This is an introduction to grooming that allows your puppy to get used to the sounds and experience of grooming, without overwhelming your puppy with a full groom the first visit.
​
The package must be completed within 6 weeks, as consistent visits that are close together are vital in helping your pup learn the grooming process and to become more comfortable with grooming in the future. Keeping their coat in good condition right from the very start will prevent your pup from having to be shaved because of matting for the first haircut.
Learn to Groom
(Temporarily Unavailable)